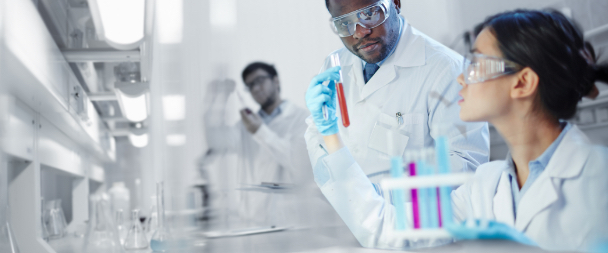 We have a robust drug development pipeline at various clinical and preclinical stages.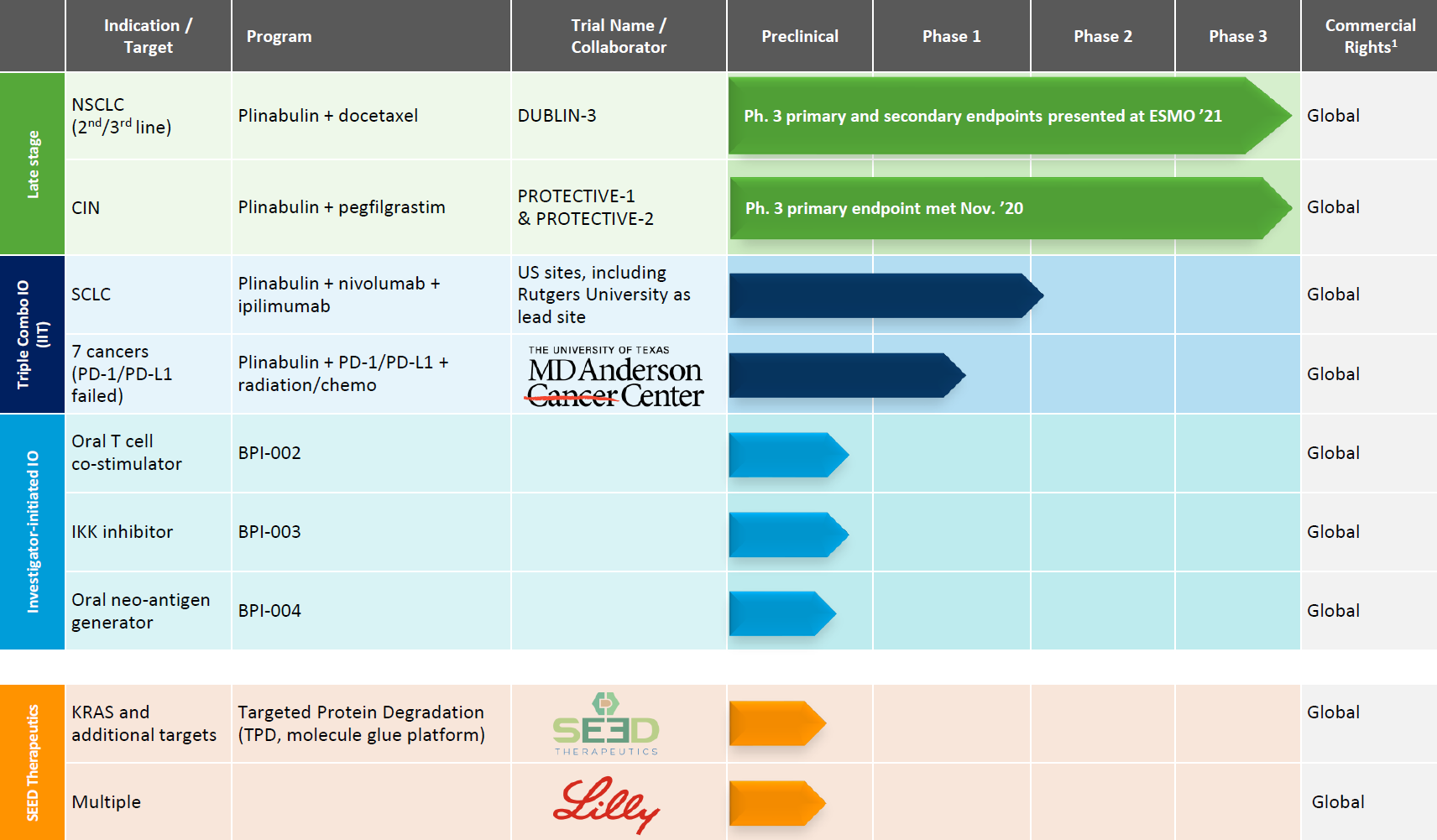 Tap the sections below to expand or download the full pipeline chart.
LAST STAGE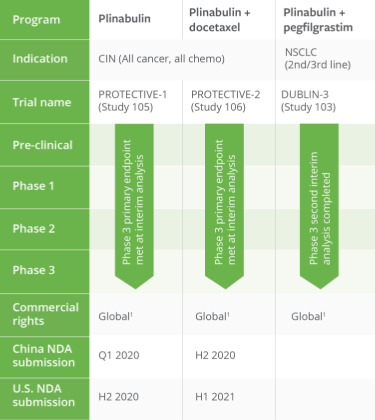 INVESTOR INITIATED IO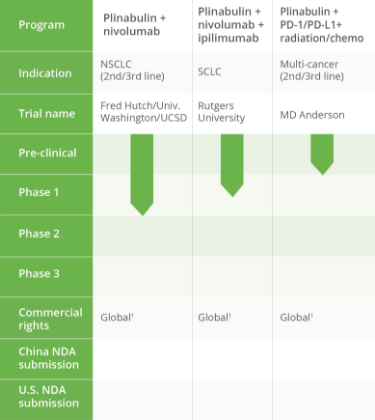 OTHER ONCOLOGY PIPELINE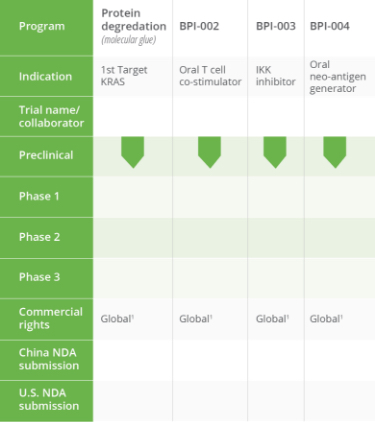 Note: 1We own global rights to plinabulin in all countries except China. In China, we own a 57.97% interest in our Chinese subsidiary, Dalian Wanchunbulin Pharmaceuticals Ltd. ("Wanchunbulin"), which owns a 100% interest in plinabulin.